What does the Autel XP400 Pro do?
  Autel XP400 Pro is a key programmer.Autel(IM508,IM608,IM608 Pro)designed to assist Autel IM508,IM608 Pro with IMMO functions pro, combined with the XP400 key programmer, can key program more models. And with the Autel IM608S Pro, the XP400 Pro combines powerful IMMO functions with OE diagnostics to become the most high-end IMMO programming tool.
Autel XP400 Pro functions:
The reading includes Mercedes-Benz infrared intelligence key transponder data and generate exclusive keys;
Read and write on-board EEPROM chip data, and read MCU/ECU chip data;
Read/write remote control transponder data and detect key
frequency.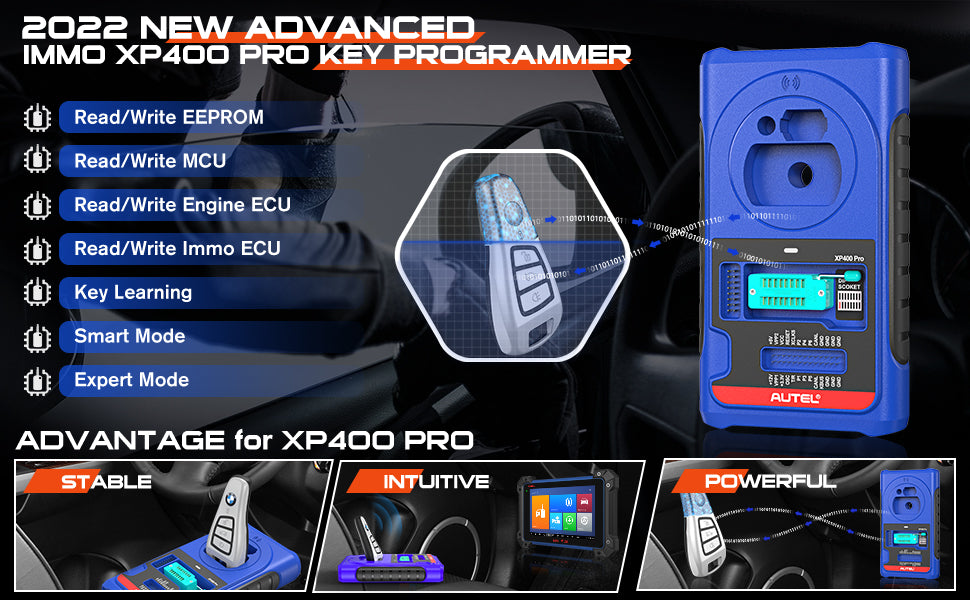 Related product recommendation
Autel MaxiIM IM608 Pro II
  As Autel MaxiIM's highest end product, the IM608S II is sold with the XP400 Pro encoder. Compared with IM508,IM608 Pro, covering a wider range of models, is a key programmer made by Autel with powerful diagnostic functions (read code, clear code, read data stream, freeze frame, two-way control). And the IM608S II has OE level key programming and anti-theft functions, and can program the steering Angle sensor and ABS system.
That is all,if you have any questions ,please