What is the difference of OBD,OBD2 and EOBD?
When you open the hood of a car, you might be puzzled by various plugs and cables. One of the key components is OBD, OBD2, and EOBD, which stand for On-Board Diagnostics systems.In this blog post, we will disscuss this difference.
What's the OBD OBD2 and EOBD?
OBD
OBD ,which full nume is On-board diagnosic,is an early version of the car diagnostic system,applicable to cars manufactured between 1980 and 1995.OBD uses a 16-pin standard data interface,primarily used for detecting engine issues, emission system problems, and faults in other components.
OBD2
The OBD2 port is an upgraded OBD standardized connector that is widely used in cars manufactured after 1996. Through the OBD2 interface, OBD2 scanners such as Autel MX808S,MK808BT Pro,MP808BT Pro are connected to identify problems and fault codes of automotive components such as the engine.
OBD2 is not only a standardized connector port, but also a standardized communication protocol. For use in vehicles, it is designed to provide faster data transfer and improved diagnostic capabilities through professional diagnostic scanners such as Autel Ultra and updated versions with the standard CAN protocol.
EOBD
EOBD is the European version of OBD2, extensively applied in the European market. EOBD terms needs to comply with European emission standards and has higher requirements in terms of data transmission rate and detection speed. It is primarily applicable to the automotive market in Europe.
What's the difference of OBD ,OBD2 and EOBD?
OBD and OBD2 are both American standard interfaces and protocols. Their main differences are as follows:
Unlike the American standard OBD and OBD II, EOBD is dedicated to the European version of OBD II. The system is mainly applicable to all cars and diesel vehicles made after 2001 and 2003 respectively.
| Protocol | OBD1 | OBD2 | EOBD |
| --- | --- | --- | --- |
| Suitable vehicle | Cars manafactured between 1980 and 1995 | Cars manafactured after 1996 | after 2001 all gasoline vehicle and after 2003 diesel vehicle |
| Application | Californian standard | Federal standard | European standard |
| Interface | Manufacturer-specific | Universal | Universal |
Case of using Autel MX808S read trouble code
1.First you need to purchase an Autel diagnostic tool, such as Autel MX808S scan tool;
2.Next, insert the Autel MX808S diagnostic scanner into the OBD2 interface;
3.Then click Diagnosis and select Read DTCs in the Autel Maxicheck MX808S interface.
4.Finally you can see the error code diagnosed by Autel professional MX808S scanner.
Best OBD2 diagnostic scanner recommedation
Autel covers OBD2 diagnostic scanners from entry-level to advanced, which establishes contact with the vehicle through the OBD2 or EOBD interface, reads the vehicle's DTCs, and processes them.
Here are some popular Autel diagnostic scanner recommendations:
Selection reason:
Entry-level scanner for novices;
Just £305, but Autel MX808S comes with a complete diagnostic service;
Autel MX808S ,equiped newly upgraded hardware, smoother user experience;
Compared with MX808, it is more cost-effective.
Selection reason:
Autel MS906 Pro suitable for small and medium-sized repair shop;
Compatible with ECU coding function,Maxisys MS906 scanner can calibrate ECU data;
Support for DoIP/CAN FD, Autel MS906 Pro is no converters required for faster diagnostic results;
2023 Updated hardware support for a smoother experience;
With BT506, MS906 Pro have battery detection function;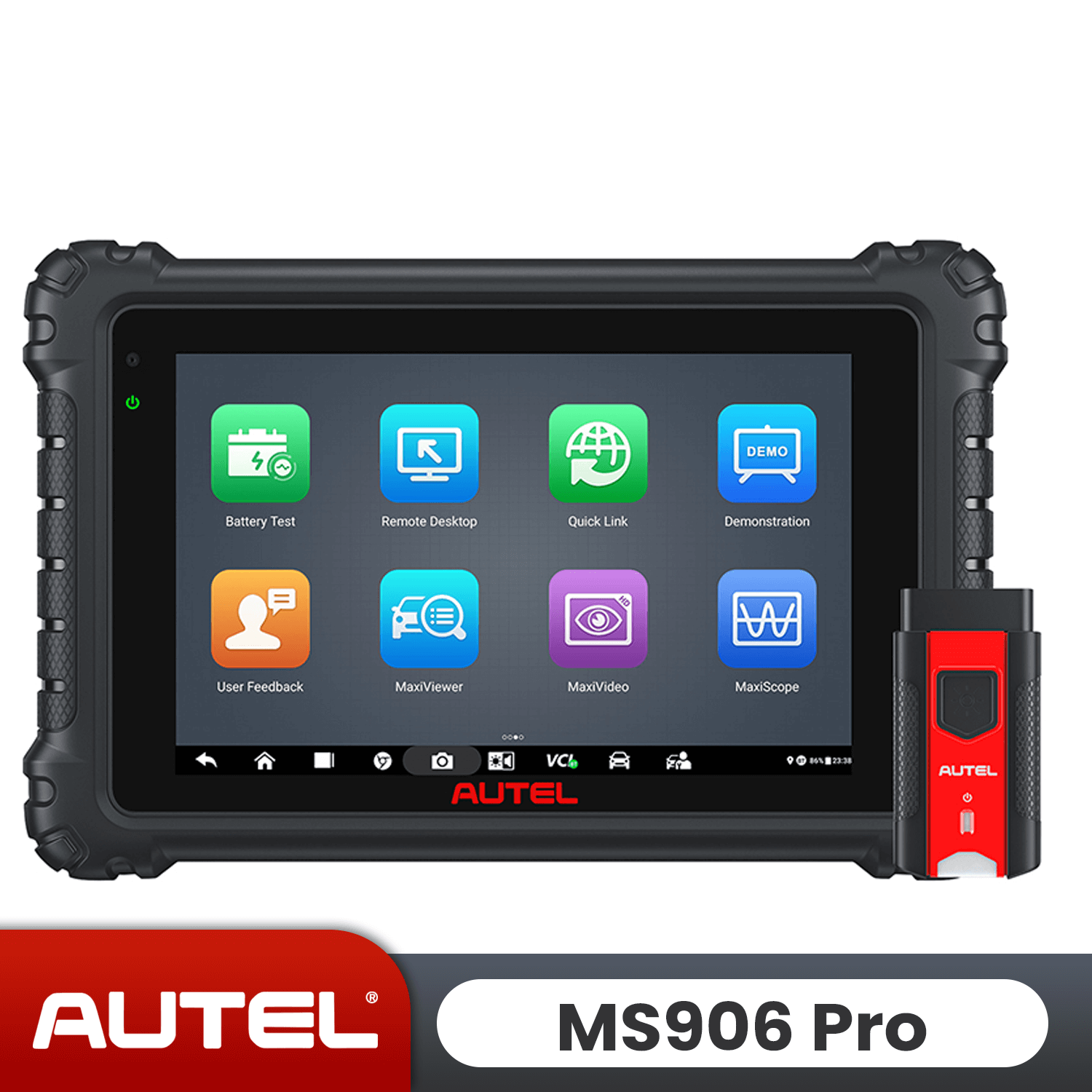 Selection reason:
Autel MaxiCOM Ultra Lite S suitable for large and medium-sized maintenance plant mechanic;
Intelligent diagnosis and topology diagnosis,Ultra lite equiped, are supported to better understand DTC locations and relationships;
Autel's flagship diagnostic product,Autel MaxiCOM Ultra Lite, with the most powerful hardware, provides the most comfortable experience;
Compared with Autel Ultra, Ultra Lite has the same hardware configuration, but is more affordable.
2-year software update;
Ultra lite scanner support D-PDU/RP1210 and DoIP/CAN FD for efficient diagnosis.
Conclusion
OBD and OBD2 feature 16-pin universal communication interfaces, while EOBD may utilize either 16-pin or 18-pin interfaces. These protocols comply with North American or European standards and facilitate automotive diagnostics. Professional OBD2 scanners such as Autel MK808BT Pro and MP808BT Pro can be connected to vehicles via these interfaces to retrieve freeze frames and real-time data, aiding car owners in diagnosing DTCs.